Music
Mastodon announce "Emperor of Sand"
Cancer, and Sickness. The Emperor's Greatest Curse.
Time Kills us All.
Mastodon returns again! with newly announced album. Straightly grasp the essence of time and death. A couple of days ago, Mastodon release their new studio documentary about their newly made album "Emperor of Time" combining themes from their past albums like Crack The Skye, Remission, Once More Around The Sun and The Hunter soon to be release in March 31st via Reprise Records. In this album these Savannah progressive rock unit sounds different and more personal, since sickness, illness, life and death takes everything away this band stayed true to what they believed. They already released a new single titled "Sultan's Curse" straight off the bat this sounds like Crack The Skye all over again and I can tell you straight forward it sounded amazing. Pulsating and vibrating riffs, Troy's vocals sounds in a lot of pain. Everyone is now on the hype train! are you?!




Reinhart Jeremy
REVOIRREVOLVE Exclusive Premiere: DETENTION - "Urinoir Wisdom"(Rehearsal Demo)
Fast Paced and Hard Edged!
Wisdom of The Hardheaded Proto Punk!
You dig hard, and you might find more than you've ever wanted. Trio underdogs has risen from the ashes of the sun. Emulating by the raw and bare musical structures. Light and flexible, and the duration doesn't matter. Shift pitch and hardcore styles was very much of an impact to this band. Formed by Ex-members of
((AUMAN))
,
HOAX
, And
Cloud
. Stretching styles to
Breach, OFF!, Black Flag, Circle Jerks, Retox. "Urinoir Wisdom"
was
Recorded during rehearsal session at Blacksheep Studio on May 2015 with portable recording gadget set to be as noisy as possible. Without risking losing Lo-fi Clarity and raw power. Music written by Perfect Jay, Bullet & Kenji Error This trio craze headed hardhitting devil shifters just blew our headphones off our ears. Raw guzzyfone rippling through your earbuds like your on meth. Without further redo here's 'DETENTION'
Reinhart Jeremy
Reports from the field: Grieving The Earth #7
Cheerless & Dejected meets the Lighthearted
Grieving The Earth #7:
It was thursday night, thursday night was taco night for me and I was planning to watch Michael Buble live, but in this case, exceptions can be made. The show was held in
Rossi Musik Fatmawati, Grieve Records
. 6 bands are lining up in the tray, and people stacking up their merchandise upfront to be sell off. The show starts at 7.20 P.M, there was
Dental Surf Combat, Bed Chamber, Barefood, Deathless, Gerram
, and
headlining in Ora Iso
.

Dental Surf Combat was first on the showcase line up, I haven't really know much about this band. This is first time seeing these guys live. They play furious punk rock, with an aggresive Fuck you attitude, lyrics are basicly social issues or is it? Kids On The Move, Nervous Breakdown, Bones Brigade, and blend mixture of Jokes and a rapid harsh vocal linguistic maybe that's what describe how DSC sound like.The funny thing along the show is They play this riff part of the famously Guns & Roses guitar shredding 'Sweet Child O'mine' and Metallica's 'Enter Sandman', fast paced and deliriously entertaining. Upnext was Bed Chamber. I was blown away by how they sound playing live. Joyful, energetic, fun, and soft. Crushing course between Smoking Popes, Best Coast, and The Pains of Being Pure at Heart. Maybe they too crossover a little shoegaze in motion. But nontheless it was really an enjoyable moment. They covered Blink 182 song with a band member from DSC. Weird? heck no!


DSC(Dental Surf Combat)





Bed Chamber
Barefood
, an
Indie/alternative roc
k, These trio step their edge up a knotch. I've heard them in their recent E.P, they played their new song from their upcoming album, cranked and a canned rock way tune session, they heat up the crowd with zizzle guitar solo, craze of sour and sweet it's a pretty nice balance if you ask me.
"Sullen"
breaks out and the audience go nuts, everyone was dancing and wave surfing. An
Indie/alternatice roc
k catchy anthem, songs theme in on out from love to sadness.
BAREFOOD
Deathless
was there on cause of their recent new album in the rise.
'Polyarchy
', Slow seasoned, drone, ambient and blurry. Deathless once was a one man band, seeing them in 4 format people makes me really nervous, dribbling doom and fritz static feedbacks and noise. Everyone love that fat thick bass sound and the fanned down tempo guitar tune. Plugging almost 45 minutes length
Deathless
soar their instrumental acid drone/doom wings in Rossi.
Gerram
, after the sucess of
'Genderang Bencana'
album, they spark a little tour in java, ferocios and violent, Gerram lighting up the room like it's 17 august, Heat and steam, Sweat and noise collide into motion, southern hostility sounding off from the guitar, and the no clean singing part. Snarl, growls and spit, are
Gerram
vitae to attracts the motion. Hardcore punk fury, distorted and deep loud movement.

Deathless



Gerram


Ora Iso
is a two personnel
Experimental/Noise/Post/Industrial
band from
Brooklyn, New York
, Kathleen Delay, and Jason Kudo(
Modra
). 'Bathcat' a title from their recent record release. Creepy,Throbbing, and exciting,these funeral Industrial duo rivet their way up from the second they play, continously appearing very very deluded, fearsome, and deadly. Heavily distorted sound, a
bauhaus
- guitar tone and combine effects with the yellow dim light shade makes them even more uneglected to the eyes. If you dig
Throbbing Gristle, Godflesh,
and
Les Rallizes Denudes
, then
Ora Iso
is definetly fit much as character you're meaning to search.
ORA ISO



For full live photos, click here
10 Bands You Shoud Hear Before Hitting Puberty
GET REKT..
Don't forget to turn up the Volume.
Puberty, is the age discovery, some may led to harm others to victory. Here's our handpicked bands that in our opinion will ensure the safety of your music, well maybe not all of them are Easy listening, but hey, if don't go hard you don't go pro. Warning the following music and article maybe not suitable for weak ears. Listeners discretion advised. Here something you should know.
1. Ensena
These Atmospheric black metal/crust bad boys carved their name to their heirloom. They ripped skies and make them bleed fire, based in
Cipanas, West Java.
These boys downriding
Bosse De Nage, Deafheaven, Opeth
, and more. This band has a lot to offer than just a whisp in the blowing wind. Ambience and entity are their fiercest weapon, the dynamic enhancement from each song are progressing to build up a certain 'Wake' to the listeners. Here's
"Beyond The God"
from their 2013 album.

2. KAITZR
Bringing echoes from the dimension of trance and psychedelic hallucinogen. Kaitzr soon rose to be a bloodson between
Earthless and Karma To Burn
, their song
"The Riverman(Prologue)"
achieve to be our next big thing list, slow and seasoned mid life serenity, then hits riffing you hard in the head with a frickin three rusty crowbars. The five flower travellin band is revved to mark their seed on your ear.

3. Warmouth
Trio knife battling guns blazing Hardcore Punk/Crust by the entertaining
Warmouth,
boys of
Yogyakarta
takes their throne to the new level as they gunned down every single pop culture with their fast changing hardcore punk riffs, heresy of
Nails and Entombed.
The death metal riveting through your inner spine. They make afterlife looked good with hardcore punk aficionados. Here's from their recent split with
Cloudburst
,
"No Salvation"
4. True Hell
Rigged with a bomb trigger, these Metallic Hardcore/Crust martyr from Depok, is ready to do some Jihadist actions. They triggered earthquakes and explosions. Under guidance from
Trap Them, Converge, YAITW.
They marked our calendars with miscellanous blood lines, their music is hard driven, confidence, dark and shallow. Infused with bludgeoning and rage they soon rose to the top of foodchain.
"Aphrehensive of Fear"
from their recent release
"Deliverance"

5. Deathless
It's not been really clear, all that we know that this band is a one man from Bandung, an avant grande/Doom/Drone fiesco, Dealing with rigged amps of doom.
SUNN, Horseback
are maybe it's royal family. Distorted and deep, Intruiging and yet fascinating this make an improvement in the music Industry. Maybe filled with static guitar amps and doom actually. But here's
"Ars Longa Vita Brevis"
6. Poison Nova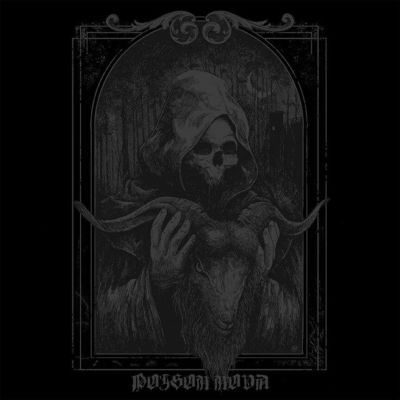 Black Metal strikes again, the deathly hallows grim reapers seek deception and woe in the midst of Cirebon, running down from the mountains of
Burzum, Amon Amarth, Dark Throne, and Ulver
they seem play it harsh and ravaging blackness. This is what actually bringing Varg Vikernes to sanity again. Abrasive, and creeping death, Brethren to the vikings. They just released their EP,
"Circle of Woe"
, and here's
"Pagan Blood"
7. Taring
Bandung
hardcore brigade, playing it beatdown and unsettling, after their recent album
"Nazar Palagan"
came out, many positive feedbacks were given. Mean and Intimidating, Sing it like no other and destorying it viciously, aggresive misanthropic combustion mechanical. This isn't just another music playing along, the creed of
Pantera, Crowbar and Sick Of It All
filled in their muddy waters. Deadly and sharp, that is what
Taring
all about.
Download the song: Taring - Nazar Palagan (
HERE
)
8. GERRAM
Southern neverfelt so kind without hostility and discomfort,
GERRAM
are making their turfs uptown with the release of their full length album
"Genderang Bencana"
,
Discharge and Tragedy
, like Bonnie and Clyde they straight up murder the rigs with fast shifting technical beatdown, crust swirling between napalm and TNT, they make a helluva Demolition Squad soundtrack. Here's the frustrating worldly, d-beat feedbacks.
"Tiga Pilar Iblis"

9. Heast
They landed to be one of our best albums in 2015, they're like a rare breed of horses running in the field of Psychedelic.
"The Wanderer"
is their cornerstone to gain greater boundaries, they made themselves pretty clear with all of those guitar shredding and dynamic amps tone, We all like that
Earthless, Kyuss, Graveyard, and Blue Cheer
vibe. Nothing can never be wrong with that. Smoldering cosmic tunes are steadily fanned, not all out sound effects in the intro, electrostatic ambience are playing parts in this magnificent album. Bantha's, Dewbacks, Tusken Raiders and deserts storms. Who could ask more?
10. Black//Hawk
Static trance of dismobility and darkness by these youngbloods from the south, carving their claw in the caves of sludge and despair,
Black//Hawk
caught our scent. dipping cold blood with
Hessian, And Converge,
their southern distorted and intimidating presence knocks our guard defenseless. Down tuned sludge centers in with this boys, brutal and entertainingly fantastic, they will be releasing an EP this year. So here's
"Schizophrenia"
Reinhart Jeremy
Exclusive Single Premiere "Schizophrenia" by Black//Hawk
Black//Hawk: God's Cold Hands
All Wounds Aside
If you're thinking this is the American Rock Country
Blackhawk
, your in the wrong place my friend.
Black//Hawk
is a riveting hardcore sludge punk dbeat, that lurks beneath the footsteps of
Converge, Nails, His Hero Is Gone, Tragedy, and APMD
. These young bloods from the south decided to carve their own spark on the history calendar, they will be releasing their Upcoming EP next year by
Rimauman Music
and
Blacksheep Recordings
.
"Schizophrenia"
is a hard pounding dbeat drum anthem, the bass are deep, distorted and very very mean. They thrashes powers chords and hell of a buzzsaw of raw beatdown background. They brutaly living up to the true course of an abrasive sludge, and a ramming speed of hardcore punk, so if you dig these unrelenting relentless breathers you better be on guard next year.
Here's
"Schizophrenia"
Reports from our Man in The Field "Fuzzwave Fest #1"
What more could you ask? Seriously.


A Weekend reserved for Fuzz.. Fuzz.. Fuzz.. Fuzzwave Fest..
I got there early, trying to avoid traffic jam, as you may know Kemang is somekind of place to piss off people who are known to 'Patience', They may and can lose their shit. But anyway, the show was held at Basement Cafe & Pub on 25 Oct 2014, A Great way to end the month though. Beers, Booze, Cigarettes everywhere. I'm deeply sorry for those who are waiting for an article to be post in this website, things have been a little bit busy for us.
The Show started around 7.30pm it's kinda late, hate to wait though, but It was worth it in the end. The main entrance all stuff were being shown upfront, from Posters, T-shirts, and Patches, Some guys from
Dermaga Records
were there also, they've just release an EP titled
'The Wanderer'
by a Band called
"Heast"
. And yes! The Line up is
Kief, Gaung, Matiasu, Sharkmove
, yes, I've just said
Sharkmove
bitch. the Legendary Indie Psychrock Funk band,
Benny Soebardja
fronted(If you don't know who this guy is, search it up in internet, you're missing a lot) bitchesss Yea!! and Oh.. there was
Sigmun
and
Thunder
Sanchez also though.
(KIEF LIVE)
Kief
was on stage to rock fuck the crowd, it is the first time I have seen them on stage, they have been on my radar since a year ago, hearing them out in Soundcloud. They played it good, Sounding references like
ASG, Nirvana and Fu Manchu
riding a Bike together. A bit bummer never leaves out of a great show, It's kinda sad just seeing a stand seeing crowd. With all of the Southern feels these guys bring out, and the Dullness the crowd brings. But bad never goes full, There are some guys still banging their head upfront. AND YES, They will be doing an split album with Jakarta's finest Stoner/Doom group,
SURI
!
(GAUNG LIVE "Yes people, that's how you enjoy music, being front")
After being deluded in Southern feels,
Gaung
takes us to their place of Interdimensional Ride. These trio Instrumental brigade bringing you a Psychedelic trippy trip, and of course it doesn't Include beverages and refreshments. Their interlude will bring you to a fuzzdelic land filled with dragons and wizards, Never heard of them until now, I've seen them a while and it was on twitter. Getting a chance to see them live is a surely a hell of a outstanding moment. Hope to see this guys again with some new stuff of course.
(MATIASU Live)
Deluded and Intoxicated, now to be killed. face front and confront
Matiasu.
Slow pummeling, channeling
Ramsesses, Saturnalia Temple
, and of course
Sleep
is Involved. These duo Doom/Stoner outfit were our most favorite Doom candidates, we did an Interview and a Review of their EP album a year ago. They played some new stuff, and my God aren't it beautiful,
Hallucination & After Dark
was on the setlist, and They covered
Rajasinga - Rajangaruk
. On Stage, Upfront. Keeps getting better, and the night is getting Darker!
(SHARK MOVE LIVE)
And Finally, the dudes that I have been waiting for,
Shark Move
. On stage, they played rock out and balls out.
Benny Soebardja
still got it, Age looks like mean nothing when it comes to music. They played
'Division'
to spice up the crowd, but my personnal favorite when they strung out
'Evil War'
, with emotion Benny said a
"run, my people run, see their bodies underground"
a shout out to the Comunist party after G30-S. Filled with those
Jon Lord
keyboard style are on the line, realling fuzzing it out, and don't forget the funk though. "Ghede Chokra's" kick butt load of ass!
(THUNDER SANCHEZ LIVE)
After legends out from the stage,
Thunder Sanchez
is up next, these trio Grunge Rock filled hungry dude are really awesome! Seeing them live was like far out. I didn't really get to know what the song is called, but Fuck it, They played hard,
Mudhoney
Style! They rock the fuzz out. Couldn't say anything much, their songs are maybe based on social life issues, They look great playing live. Just made into my top list.
(SIGMUN LIVE)
Woah, now, now, Everyone.
Sigmun
is on stage. These freud addicts put on a way to end up the show, and Bam! they put right in the portal to an another world. Them psychedelic love are shown quite well, the Longing voice, and those masculine bass lines combined with those
Brad Wilk
reference drumming sounds making the crowd goes hazy crazy. We were all deluded into the light. Couldn't ask better to end the show. Finally seeing them live. I can sleep like a baby tonight.
For the full photos of the show you can check the link below.
http://goo.gl/nt6j74
Thank you.
"RR" Exclusive Premiere: "Tiga Pilar Iblis" Single by GERRAM
PILLARS! PILLARS! PILLARS!
When Humanity reach his limit, so Then the devil takes over