10 Bands You Shoud Hear Before Hitting Puberty
GET REKT..
Don't forget to turn up the Volume.

Puberty, is the age discovery, some may led to harm others to victory. Here's our handpicked bands that in our opinion will ensure the safety of your music, well maybe not all of them are Easy listening, but hey, if don't go hard you don't go pro. Warning the following music and article maybe not suitable for weak ears. Listeners discretion advised. Here something you should know.

1. Ensena

These Atmospheric black metal/crust bad boys carved their name to their heirloom. They ripped skies and make them bleed fire, based in Cipanas, West Java. These boys downriding Bosse De Nage, Deafheaven, Opeth, and more. This band has a lot to offer than just a whisp in the blowing wind. Ambience and entity are their fiercest weapon, the dynamic enhancement from each song are progressing to build up a certain 'Wake' to the listeners. Here's "Beyond The God" from their 2013 album.




2. KAITZR

Bringing echoes from the dimension of trance and psychedelic hallucinogen. Kaitzr soon rose to be a bloodson between Earthless and Karma To Burn, their song "The Riverman(Prologue)" achieve to be our next big thing list, slow and seasoned mid life serenity, then hits riffing you hard in the head with a frickin three rusty crowbars. The five flower travellin band is revved to mark their seed on your ear.




3. Warmouth


Trio knife battling guns blazing Hardcore Punk/Crust by the entertaining Warmouth, boys of Yogyakarta takes their throne to the new level as they gunned down every single pop culture with their fast changing hardcore punk riffs, heresy of Nails and Entombed. The death metal riveting through your inner spine. They make afterlife looked good with hardcore punk aficionados. Here's from their recent split with Cloudburst, "No Salvation"


4. True Hell



Rigged with a bomb trigger, these Metallic Hardcore/Crust martyr from Depok, is ready to do some Jihadist actions. They triggered earthquakes and explosions. Under guidance from Trap Them, Converge, YAITW. They marked our calendars with miscellanous blood lines, their music is hard driven, confidence, dark and shallow. Infused with bludgeoning and rage they soon rose to the top of foodchain. "Aphrehensive of Fear" from their recent release "Deliverance"




5. Deathless


It's not been really clear, all that we know that this band is a one man from Bandung, an avant grande/Doom/Drone fiesco, Dealing with rigged amps of doom. SUNN, Horseback are maybe it's royal family. Distorted and deep, Intruiging and yet fascinating this make an improvement in the music Industry. Maybe filled with static guitar amps and doom actually. But here's "Ars Longa Vita Brevis"



6. Poison Nova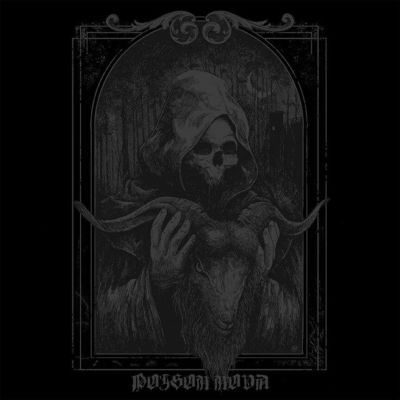 Black Metal strikes again, the deathly hallows grim reapers seek deception and woe in the midst of Cirebon, running down from the mountains of Burzum, Amon Amarth, Dark Throne, and Ulver they seem play it harsh and ravaging blackness. This is what actually bringing Varg Vikernes to sanity again. Abrasive, and creeping death, Brethren to the vikings. They just released their EP, "Circle of Woe" , and here's "Pagan Blood"



7. Taring

Bandung hardcore brigade, playing it beatdown and unsettling, after their recent album "Nazar Palagan" came out, many positive feedbacks were given. Mean and Intimidating, Sing it like no other and destorying it viciously, aggresive misanthropic combustion mechanical. This isn't just another music playing along, the creed of Pantera, Crowbar and Sick Of It All filled in their muddy waters. Deadly and sharp, that is what Taring all about.


Download the song: Taring - Nazar Palagan ( HERE )


8. GERRAM


Southern neverfelt so kind without hostility and discomfort, GERRAM are making their turfs uptown with the release of their full length album "Genderang Bencana", Discharge and Tragedy, like Bonnie and Clyde they straight up murder the rigs with fast shifting technical beatdown, crust swirling between napalm and TNT, they make a helluva Demolition Squad soundtrack. Here's the frustrating worldly, d-beat feedbacks. "Tiga Pilar Iblis"





9. Heast


They landed to be one of our best albums in 2015, they're like a rare breed of horses running in the field of Psychedelic. "The Wanderer" is their cornerstone to gain greater boundaries, they made themselves pretty clear with all of those guitar shredding and dynamic amps tone, We all like that Earthless, Kyuss, Graveyard, and Blue Cheer vibe. Nothing can never be wrong with that. Smoldering cosmic tunes are steadily fanned, not all out sound effects in the intro, electrostatic ambience are playing parts in this magnificent album. Bantha's, Dewbacks, Tusken Raiders and deserts storms. Who could ask more?

10. Black//Hawk


Static trance of dismobility and darkness by these youngbloods from the south, carving their claw in the caves of sludge and despair, Black//Hawk caught our scent. dipping cold blood with Hessian, And Converge, their southern distorted and intimidating presence knocks our guard defenseless. Down tuned sludge centers in with this boys, brutal and entertainingly fantastic, they will be releasing an EP this year. So here's "Schizophrenia"











Reinhart Jeremy



Viewed (5178)